Advantages:
l The main materials are high-strength aluminum alloy, Surface anodizing, good corrosion resistance, can cope with harsh outdoor climate environment.
l Pre-installed accessories before delivery, reduce on-site installation time, reduce installation costs, avoid missing small parts
l The system has been optimized to eliminate the spacing between rows, allowing more modules to be placed on the roof and increasing the density of modules.
l The angle is fixed at 10 °, with single row or symmetrical structure, mainly used for cement flat roof. Mainly used for cement flat roof.
l The structure passed the tensile and pressure test, very stable and reliable.
Single Row (SW-FRAB001A):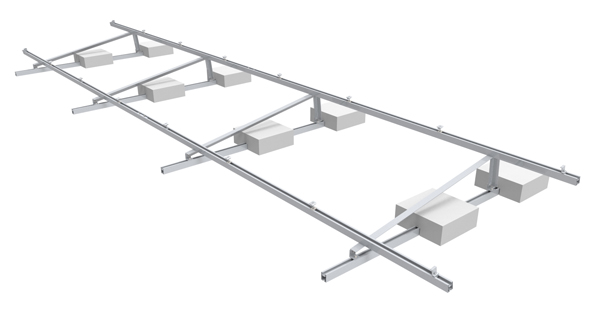 Symmetric Row (SW-FRAB001B):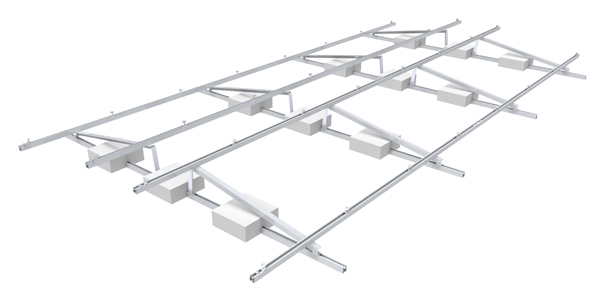 Data sheet:



SW-FRAB001A

SW-FRAB001B

Module type

Framed/frameless

Arrangement

Vertical ,Single Row

Vertical ,Symmetric Row

System installation angle

10°

Foundation

Cement block

Environment

Cement flat roof

Wind load

38m/s

Snow load

150cm

System body material

Aluminum alloy (Al6005-T5)

Fastener material

Stainless Steel (SUS304)

Surface Treatment

Average Anodizing Coating Thickness≥ 12μm

Standards

AS/NZS 1170;DIN1055

Warranty

15years quality warranty, 25years life span warranty